iPads are getting more expensive by the year. Buying a refurbished iPad can save you some money. There are, of course, pros and cons of doing this, but the biggest advantage of a renewed iPad is that it's cheaper than a new one.
But where can you buy a refurbished iPad? What are some trustworthy resellers?
In this article, I'm going to talk about the pros and cons of buying a refurbished iPad and some trustworthy places where you can buy them.
Pros & Cons of Refurbished iPad
Pros
A refurbished iPad costs less than a new one.
Many refurbished iPads come with a limited warranty.
Reputable sellers refurbish iPads to ensure they meet manufacturer standards.
Buying refurbished iPad contributes to reducing electronic waste and promotes sustainability.
Cons
Shorter warranty compared to new ones.
Signs of previous use, such as minor scratches.
Not knowing the previous history of the device and what problems it had before. (if any)
The availability of specific models or configurations may be limited when buying refurbished(Limited selection).
The only downside to buying a refurbished iPad is that it's been used before, and some people can't handle that, I understand, but for those who can, it's a great way to save money.
Depending on where you purchase your refurbished iPad from, you can walk out with a 1+ years warranty and pay about 20-30% less. Contrary to popular belief, refurbished products do not break down quicker. They have been repaired, cleaned, and inspected for any trouble before they are eventually repackaged.
For instance, if you purchase your refurbished product from Apple, you'll end up with original accessories, a new cable, and Apple genuine parts installed as well. I'm an advocate of saving money wherever possible.
Where To Buy Refurbished iPad
I'm going to list down some trustworthy resellers and what they are offering.
Refurbished iPad Re-Seller in US
Gazelle is one of the biggest and most trusted refurbished iPad resellers in the United States. They sell iPhones, iPads, Samsung phones, Google phones, MacBooks, etc. You can even buy the refurbished devices with monthly payments.
All the devices are carefully tested before they are repacked.
Warranty
30-point inspection
Up to 30% cheaper than buying a new one
Sells iPads, iPhones, Samsung phones, Google phones, Macbooks, etc.
Refurbished iPad Re-Seller in UK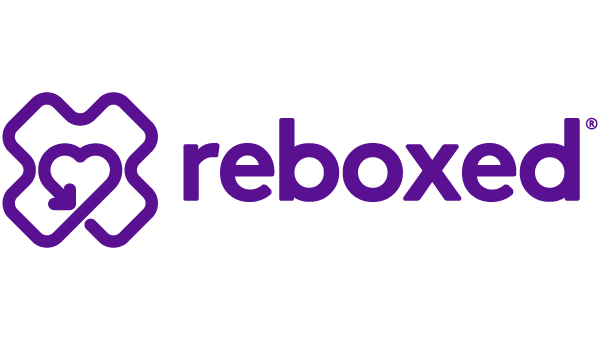 Reboxed is a massive reseller in the UK. You can find iPhones, iPads, Samsung phones, AirPods, Apple Watches, etc., on their website. If you are in the UK, this is the website to buy refurbished iPads from. They also offer free shipping within the UK.
All their devices are carefully tested before they are repacked. Which is done by an in-house engineer.
12-Month warranty
70-point inspection
Up to 30% cheaper than buying a new one
Sells iPads, iPhones, AirPods, Smartwatches, MacBook, Android smartphones
US & UK
Amazon is one of the biggest companies in the world, and they also offer to sell refurbished iPads or, as they call them – renewed iPads. Among other products are MacBooks, laptops, Android tablets, iPhones, Samsung phones, etc.
They offer their product in 4 conditions: acceptable conditions, good conditions, excellent conditions, and premium conditions. The premium will give you 1-year warranty
US & UK
Apple also offers to sell Refurbished products on their website in the US and UK. They don't offer as big of a discount as other resellers, but you will get the product directly from Apple, which gives certain guarantees.
All refurbished iPad models come with a new battery and outer shell, are backed by a one-year warranty, and have free delivery and returns.
Apple offers safer but more expensive refurbished devices.
UK

TheiOutlet is a well-known renewed product reseller in the UK offering products like: iPhone, iPad, MacBooks, etc.
Their refurbished products have three grades: A, B, C. A is the highest grade, B is the middle, and C is the lowest grade. C will be visible to scratches, but these products will also be the cheapest.
You can also trade in your old device when buying a new one to get a discount.
US
Walmart also sells refurbished devices and among those devices are iPads. You can choose the premium or restored premium.
Premium will give you a 1-year warranty with 90% of battery life, while restored will give you 90-days warranty and 80% battery life, but the products will also be cheaper.
How Much You Can Save Buying A Refurbished iPad?
I love comparing, That puts things in perspective. Let's take iPad 10 (the newest classic iPad) and let's compare its price across all the refurbished resellers.
US
| | |
| --- | --- |
| | iPad 10 Price (64GB, WiFi) |
| Apple (New) | $449 |
| Apple (Refurbished) | $379 |
| Amazon (New) | $367 |
| Amazon (Refurbished) | $349 |
| Gazelle | $324 |
| Walmart | $361 |
The prices will vary, but the best refurbished iPad offer comes from Gazelle. A huge disadvantage when buying refurbished products is the limitations. You can customize the specs or color you want for your iPad. You buy only the available one. Sometimes, none are available, and you have to wait.
UK
| | |
| --- | --- |
| | iPad 10 Price (64GB, WiFi) |
| Apple (New) | £499 |
| Apple (Refurbished) | £429 |
| Amazon (New) | £440 |
| Amazon (Refurbished) | £399 |
| Reboxed | £429 |
| TheiOutlet | £369 |
In UK the best offerings are from TheiOutlet, but the prices can change over time. It all depends on how many people re-sell their products or return their products to these refurbishers.
What Is Certified Refurbished?
Certified refurbished means that something, like an iPad, was used before, and maybe something broke(but not necessarily), and then it was fixed up and made to work like new again.
So, certified refurbished iPads are like almost-new iPads that work well and even come with a warranty to ensure they keep working.
Purchasing a refurbished iPad has turned into quite an easy process with little to no risks involved. The introduction of Apple's own certified refurbished has upped the ante for other websites as now they'll have to compete with Apple's high standards in the refurbished market. 
Are Refurbished iPads Worth It?
With the included warranties from refurbished resellers, there's no risk of buying renewed products anymore. You can save up to 30% of the original price.
Refurbished iPads can be worth it if you're looking to save some money while still getting a good-quality iPad.
The refurbished iPads are always tested and fixed up like new, depending on the reseller, of course. All of the companies give warranties to the renewed products, so people wouldn't have risk or feel cheated.
it's important to buy from a reputable seller like Gazelle, Reboxed, Amazon, Walmart, TheiOutlet or directly from Apple Refurbished store.
Buying a refurbished Apple device is a balance between quality and savings.
FAQ (Frequently Asked Questions)
Is It Better To Buy A Used Or A Refurbished iPad?
A refurbished iPad is safer to purchase. Because they've gone through a vetting process by some entity (Apple or some other third-party vendor.)
So, any issue the device may have, such as a damaged battery, or cracked screen, has already been fixed.
What Is The Difference Between Certified Refurbished And Refurbished?
Certified refurbished products are ones that are certified by the vendor (Apple, in this case.) Whereas general refurbished products are ones that are vetted by a third-party vendor such as eBay or Amazon. 
Related Articles:
I'm a writer and editor in iPads & Android Tablets, Windows Tablet section. I'm passionate about technology, especially about tablets. I'm on a mission to assist people in discovering their ideal tablets. In addition, I'm dedicated to producing helpful how-to guides and sharing top-notch tips and tricks. In my early carrier I founded and became and editor at worldoftablet and have been a guest author at many other tech blogs. In wolfoftablet I'm focusing on iPads, Tablets, Apple Pencil, Apps, Reviews, Buyers Guides and Tablet Accessories. In free time I like to play games on my PS5 or iOS.