Last Updated on January 3, 2023 by Ernests Embutnieks
You can write notes anywhere – in notebooks, post-it notes, etc. But why not use your iOS or Android devices to keep all your ideas in one place? There are so many incredible apps available today that will inspire you to ditch the traditional way of note-taking and make you way more organized. You can go paperless. All you need is a tablet/iPad,
Note-taking apps will open up a whole new world of possibilities. You can customize your notes and add some extra flair to them. So let's explore our picks of the best apps for note-taking for iOS and Android!
Notability
Note-taking app for users who like the simplicity
Available for: iOS and macOS
Price: Free trial version. There is a yearly subscription of $8.99 for the first year. After that, it is $11.99.
Can you use it with an Apple Pencil/stylus? Yes
Notability is a note-taking app for students and business people. The user interface is simple and easy to navigate because your notes are organized in lists. Users who prefer minimalist design will love Notability since there are fewer distractions. The interface is ideal for long hours of studying and taking notes.
The writing experience itself is excellent in Notability because there is no lag when you use Apple Pencil. Your handwriting will be smooth as if you are writing on paper. Unfortunately, to fully experience Notability, users have to subscribe to the app. It will unlock a library of different page layouts, fun stickers, and other tools. 
This is also the app I chose to use on a daily basis and I love it, the interface is great, and it's easy to organize your private and business notes. Quite easy to also dig up your notes on your iPhone when you need them.
Unique features
 Notability lets you create folders for different subjects instead of notebooks. This feature is attractive to users who love to organize their work a bit differently. Furthermore, this app can calculate math equations.
This app is for
Notability is for users who don't mind paying for a subscription to the app and like the minimalist approach to the interface.
Nebo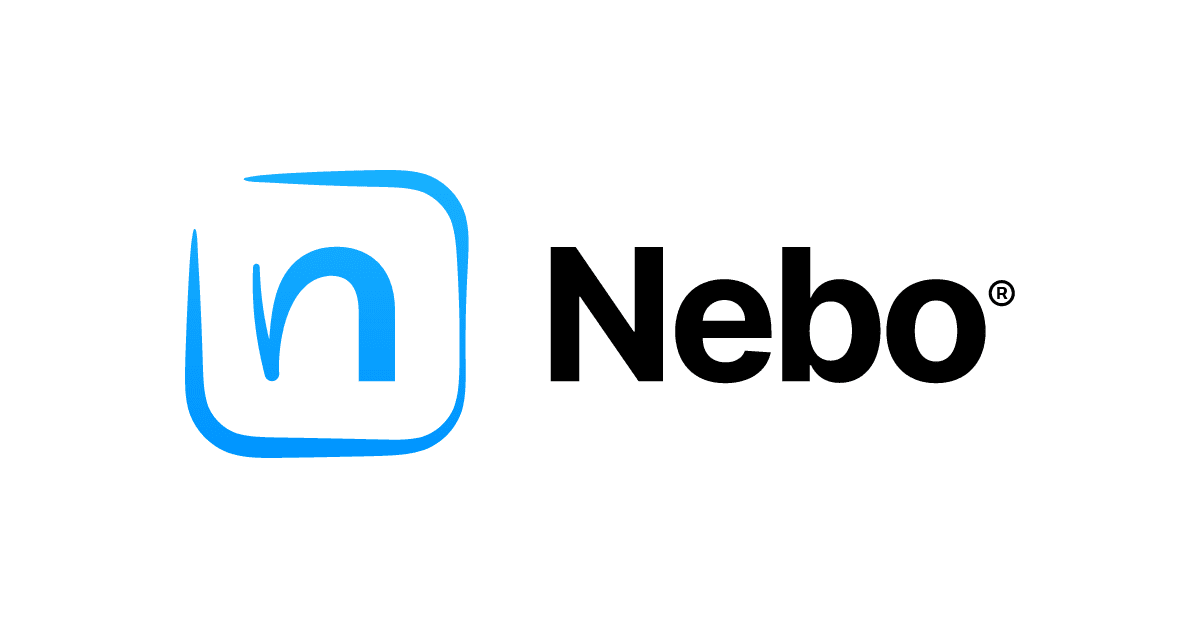 An app with outstanding handwriting recognition
Available for: iOS, Android, Windows, and Chrome OS
Price: Free to download on iOS, with in-app purchases. $9.99 on Windows. $11.42 on Android.
Can you use it with an Apple Pencil/stylus? Yes
Nebo is such a versatile note-taking app. It is perfect for users who prefer to work with an Apple Pencil or any stylus and convert their notes into text. What makes Nebo stand out is the technology behind handwriting recognition. It is incredibly precise. So you won't be making too many corrections afterward. Plus, the app will learn your handwriting as you use it for note-taking.
Users may insert picture and diagram boxes into their notes. These sections are designed to keep your notes neat, especially when they are converted to text. Unfortunately, there is just one type of pen to choose from, but you can spice things up with different colors. Another great thing is the availability of gestures to organize your text.  
Unique features
 Nebo recognizes 66 different languages, so you don't have to take notes in English only. Users may convert their notes into files and keep them in the cloud. It can also calculate math equations for you. Additionally, Nebo allows editing of PDF files, and users may make annotations in their textbooks for quicker learning.
This app is for
 Anyone who wants to take handwritten notes and then convert them into text. It is for users who prefer a simple interface.
Kilonotes
A note-taking app that is taking TikTok by storm
Available for: iOS and Android
Price: Free
Can you use it with an Apple Pencil/stylus? Yes
If you are a student who hasn't heard about the Studygram community, you are missing out. Searching for this tag will reveal a whole new world to you and make you more motivated to ace your tests. The community is always on the lookout for the next best note-taking app. And it seems like they have been enjoying Kilonotes a lot lately.
So what is behind all this hype? Kilonotes is very similar to Goodnotes because the app lets you organize your topics by notebooks. It doesn't mean it is for students only. Each notebook can have different page layouts, including dotted and planner pages. The app has several tools that allow you to use your stylus or Apple Pencil to take notes.
Unique features
 Kilonotes has fully customizable notebooks and a library of adorable cover designs. Its power lies in the simplicity of the interface, so you won't feel overwhelmed with the features you don't even use. 
This app is for
 Students who like to have custom notebooks for each course. Users who love digital planners will enjoy this app too.
CollaNote
Brand new note-taking and collaboration app
Available for: iOS and macOS
Price: Free
Can you use it with an Apple Pencil/stylus? Yes
As you might have guessed from the name, CollaNote is not only a note-taking app. It is designed specifically for collaboration with other users. The app has a vast selection of different page templates that you won't find in any other app. There are two types of pens, as well as a pencil. Users can customize the size and the color of the writing tool of their choice.
CollaNote allows you to add links and audio recordings to your notes. But that is not all! This app also has hyperlinks that take you to different files you've created in this app. Of course, there is the collaboration option. You can work on the same note with a friend or a colleague in real-time. A user can be invited either by email or by username. Also, check out the public notes where you can communicate with people from all around the globe who use CollaNote.
Unique features
 CollaNote is all about text customization. You can organize your notes in any way you want with the help of the text tool. There are ten different text styles to choose from. The app also perfected the collaboration tool, and you may see the changes to a document pretty quickly.
This app is for
 Users who want to take notes and work on different projects with other people.
Goodnotes
A well-rounded app that enables you to create gorgeous notes
Available for: iOS and macOS
Price: Free trial. Users can unlock the full version for $7.99.
Can you use it with an Apple Pencil/stylus? Yes
Goodnotes has been ruling the App Store charts for years. And that is not surprising at all. Even though Goodnotes is very attractive to students who love to take digital notes, this app can come in handy in numerous situations. The highly customizable notebooks can be planners and trackers. But you can doodle and take random notes too.
This app has three different pens, so users can make their notes aesthetically pleasing. It can also convert handwriting into text. It currently supports 17 languages. Goodnotes can also be useful for presentations, and it has a laser pointer with two modes.
Unique features
 Users may create custom page templates and import them to the Goodnotes library. So if you want to have a one-of-a-kind digital planner with a personalized layout, you can do it with this app. Goodnotes also supports collaborating with other users. They need to have a unique link to your notes to edit them.
This app is for
 Is anyone interested in taking digital notes? It has all the basic features and tools and then some more.
OneNote
Microsoft's take on a note-taking app
Available for: Windows, Android, iOS, and macOS
Price: Free
Can you use it with an Apple Pencil/stylus? Yes
Fans of Microsoft should give OneNote a chance if they haven't already. The clean design and numerous features are reasons enough to start using OneNote in your daily routine. Furthermore, you may connect this app to other Microsoft products and use them together. All features are free to use, but you have 5GB of storage space.
OneNote has only one pen in five fixed sizes. However, you can use any color you like and even decorate your notes with glitter pens. The interface is intuitive, and users can organize their notes with the help of tags. OneNote allows users to create sticky notes and keep them on the screen. This feature is perfect for memorizing important information because these notes are always visible.
Unique features
 Users with Microsoft 365 subscription can use a tool named Researcher. It allows you to browse the web and find articles on specific subjects without leaving the app. Furthermore, the research results will appear in notebooks within OneNote.
This app is for
 All users who need a reliable note-taking app. If you already have a Microsoft 365 subscription, the Researcher can be an incredible tool for work or school.
NoteShelf
An app with incredibly precise handwriting
Available for: iOS, macOS, and Android
Price: $9.99 on iOS, $7.99 for macOS, and $5.18 for Android.
Can you use it with an Apple Pencil/stylus? Yes
NoteShelf is an app that has created a serious buzz in the note-taking community. It has a marvelous categorization layout, with folders, groups, and notes. Users may create various notes, including audio files, scans of documents, or imported documents. There are plenty of templates in the library to choose from, so you can fully customize a notebook for each subject or theme.
When it comes to writing, NoteShelf has two types of pens and a pencil. The user's handwriting will be realistic as if they are writing in an actual notebook. Furthermore, converting notes into text is quick – just tap on the screen. NoteShelf recognizes more than 50 different languages, so you don't have to take notes in English only.
Unique features
 Users may change the color of the app interface to their liking. If you want to add more flair to the notes, NoteShelf gives you access to a couple of stock photography websites. The app also has excellent organizational tools. You can use bookmarks and tags on your notes.
This app is for
 While it is clear that this app is designed for students, anyone who likes to be super organized can use it to take notes.
Notion
The ultimate productivity tool
Available for: iOS, Android, macOS, and Windows.
Price: Free with available monthly subscriptions that unlock more features. Personal Pro subscription is $5 a month. Team subscription is $8 a month.
Can you use it with an Apple Pencil/stylus? No
Notion is an exceptional note-taking app that can be used for work, collaborating with other team members, organizing your schoolwork, keeping track of your time, or just random thoughts. If you love customizing the layouts, Notion will be a dream for you. Users can control how their Notion looks and manage the pages.
Furthermore, Notion offers templates you can use for free, but there is a large online community of fans who share their setups with others. The app is suitable for working and communicating with other members. Notion wants you to know this because they offer a separate subscription to companies and businesses.
Unique features
Notion is fantastic for keeping track of pretty much anything. It might look simple, but you can do a lot with it from the visual aspect. For instance, users may display YouTube videos directly on a page and access them in the app. Notion is also excellent for project management since it is an exquisite collaboration tool.
This app is for
 Individual users are obsessed with planning and businesses of all sizes want to have everything in one place. I personally use it as well, to add milestones, and create plans and it's easy to share whenever you need it.
What makes a good note-taking app?
There is no one-size-fits-all when it comes to note-taking apps. Some apps have extra features that could come in handy, while others are all about visuals. But if you are wondering what makes a good note-taking app, here are some factors you should look for:
Handwriting: How does it feel to write in an app? Look for any potential lag. If writing with an Apple Pencil or stylo feels unnatural, then the app is not great.
Cross-platform: Having your note-taking app with you all the time can change your life and make you more organized. But if it is only downloadable on one platform, maybe you won't be able to use it whenever you want.
Availability: Is an app available offline? There will be situations when you won't have access to Wi-Fi but still want to use a note-taking app. Make sure you can edit your notes even if you are not connected to the internet.
Accessibility: While it is not okay to judge an app by its interface, you have to make sure all the tools are easy to access. The same goes for your notes and the way they are organized. Users should be able to make changes on the spot and write or type without unnecessary complications.
Final thoughts
Digital note-taking is incredibly fun, and there are many benefits to it. For instance, you will always have all your notes with you, and there is no way you can run out of fresh pages to scribble on. Not to forget that you will be saving the planet along the way. So what's not to love? Paperless is the way of the future.
Picking the right note-taking app for you is not too difficult. There are plenty to choose from right now, and it all comes down to your personal preferences. Apps that are designed for students are more playful and offer various customizations.
On the other hand, those who want to switch to digital note-taking for work or business have more professional-looking apps available in the store too. We have covered both the classics and up-and-coming apps in this article, so it is up to you to decide. Whichever app you download, we are sure you will enjoy taking notes in it!
Related Articles:
8 Ways How to Be More Productive on iPad
Apple Pencil Tips & Tricks
Best Apps to Convert Handwriting into Text
Apple Pencil 1 vs Apple Pencil 2: What Are the Differences?
Why is Procreate not available for Android Tablets?
Best Tablets For Note-Taking
I love tech and all about it. I'm interested in finding ways how they can make my life more productive, and I share my knowledge with my blog readers. I'm an iPad Pro, iPhone, MacBook, and Apple Watch user, so I know a thing or two about these devices and try to write helpful content around these topics.