The first iPad Air was released in 2013 November 1. The latest iPad Air 5th gen was released 2022, in March. When we compare the latest iPad Air with its predecessor, we don't see that much of a difference, but what about if we compare the first iPad Air with the latest iPad Air 5?
Let's put them side by side.
iPad Air Gen 1 vs iPad Air Gen 5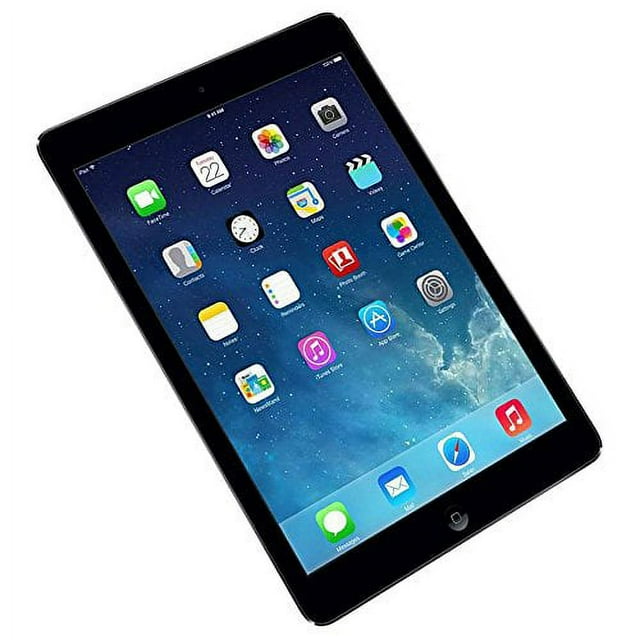 Display: 9.7-inches IPS LCD
Resolution: 1536×2048 pixels
Screen To Body Ratio: 71.6%
Chipset: Apple A7
Storage: 16 GB / 32 GB / 64 GB / 128 GB
RAM: 1 GB
Weight: 1.03 lb (478 g)
USB: Lightning port
Headphone Jack: Yes
Home Button: Yes
iPad OS: Up To 12 OS
Camera: Main – 5 MP, f/2.4, Selfie – 1.2 MP, Video – 720p@30fps
Apple Pencil: None
Display: 10.9 inches, Liquid Retina IPS LCD
Resolution: 1640 x 2360
Screen To Body Ratio: ~81.3%
Chipset: Apple M1
Storage: 64 GB / 256 GB
RAM: 8 GB
Weight: 1.02 lb (462g)
USB: USB-C
Headphone Jack: No
Home Button: No
iPad OS: iPadOS 17
Camera: Main – 12 MP, f/1.8, Selfie – 12 MP, f/2.4, Video – 1080p@30/60fps
Apple Pencil: Apple Pencil Gen. 2 & Apple Pencil USB-C
When you put them side by side you can see some important improvements over the ten years. Let's go through all the improvements one by one.
Apple Pencil Compatibility – A distinctive feature exclusive to iPads, not found on iPhones or Macs, is the ability for note-taking using the Apple Pencil. You couldn't do that on the iPad Air 1, but you can do that now on the iPad Air 5, which is one of the leading purchasing decisions why people buy iPads.
Design – the bezels have become smaller. The new design comes with thinner bezels, which has increased the screen-to-body ratio on newer models.
Display – the screens have become bigger, and the quality of the screens has become better with improved color accuracy.
Biometrics – the first iPad Air didn't have any biometric authentication features. The iPad Air 5 comes with Touch ID.
Storage & Memory – you could get an iPad Air with 128GB 10 years ago. Now, the biggest storage option is 256GB, which is a letdown, given the significant growth in the size of iOS, apps, photos, and other files over the past decade. RAM went from 1GB to 8GB.
Headphone jack & port & home button: Apple removed the 3.5mm jack from the newest iPads. They have also removed the home button and replaced the Lightning port with a USB-C port.
Camera – Cameras have improved significantly, especially selfie or front-facing cameras. Going from 1.2MP to 12MP, it also has a new feature, center stage, that keeps you in the camera's center while on video calls.
Final Thoughts
Overall, the iPad Air has improved significantly compared to the first iPad Air. The biggest let downs are the limited storage options and the removal of the headphone jack. Other than that, I've no complaints. It's a fantastic device with many use cases that can help you to be more productive in life, help you me more organized, and get things done.
iPad Air first gen. is still usable, but it's no longer supported, meaning you can't get the latest iPad OS updates and latest apps.
Latest iPad Air
OS: iPadOS
Processor: Apple M1
Storage: 64 GB / 256 GB
RAM: 8 GB RAM
Camera: 12 MP (Wide) / 12 MP (Ultrawide)
Display Size: 10.9 inches
Resolution: 1640×2360 (~264 ppi)
Refresh Rate: 60 Hz
Weight: 1.02 lbs
Port: USB-C
Battery: 9-10 hours
I'm a writer and editor in iPads & Android Tablets, Windows Tablet section. I'm passionate about technology, especially about tablets. I'm on a mission to assist people in discovering their ideal tablets. In addition, I'm dedicated to producing helpful how-to guides and sharing top-notch tips and tricks. In my early carrier I founded and became and editor at worldoftablet and have been a guest author at many other tech blogs. In wolfoftablet I'm focusing on iPads, Tablets, Apple Pencil, Apps, Reviews, Buyers Guides and Tablet Accessories. In free time I like to play games on my PS5 or iOS.